One of my sisters got married in the Las Vegas this week. A whole bunch of us flew out for the event. (I think there were 22 wedding guests total.)
Here are just a few pictures of the going ons. Their clothes should help you spot the bride and groom, and my other sister is the one not wearing a white dress. The part that might throw you off is the three year old. She doesn't belong to me or to my husband, even though we are both photographed with her. She belongs to that same sister not wearing the wedding dress.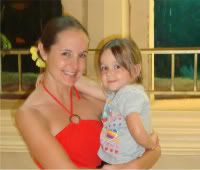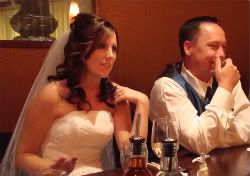 Oh, and the champagne and strawberries were a "Welcome to Las Vegas/Congrats on your book deal!" gift from an online friend whom Dwayne and I met up with while in town. Such a sweet gesture!
Overall, it was a very busy trip. There was lots of good fun, a certain amount of drama, some exhaustion, but also some relaxation. I really liked staying at Mandalay Bay and hanging out at the Mandalay Beach!