I have family visiting from Florida for a couple of weeks AND I'm leaving for the weekend for a wedding in Canada tomorrow. Busy busy busy!
But before I go, I want to leave you with photos of how my friend uses her FREEFALL bookmarks!
Freefall sponsors Major League Soccer: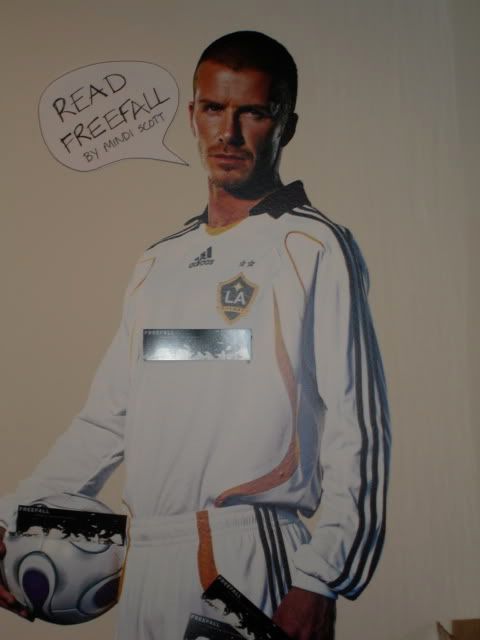 AWESOME, right? I especially like how he's holding a few so he can pass them out to all of his friends! :-D
Have a great week/weekend, everyone!