Holly Cupala is the author of TELL ME A SECRET, a contemporary YA novel released by HarperTeen on 22 June 2010!


Tell me a secret, and I'll tell you one...

In the five years since her bad-girl sister Xanda's death, Miranda Mathison has wondered about the secret her sister took to the grave, and what really happened the night she died. Now, just as Miranda is on the cusp of her dreams—a best friend to unlock her sister's world, a ticket to art school, and a boyfriend to fly her away from it all—Miranda has a secret all her own.

Then two lines on a pregnancy test confirm her worst fears. Stripped of her former life, Miranda must make a choice with tremendous consequences and finally face her sister's demons and her own.

In this powerful debut novel, stunning new talent Holly Cupala illuminates the dark struggle of a girl who must let go of her past to find a way into her future.
1. Mindi Scott: At age eight, what did you want to be when you grew up? And at age eighteen? And while you're at it, what about at age twenty-eight?

Holly Cupala: A writer…a writer…and a writer! I know, boring. No career angst in there. Though there was some question as to whether or not I would have to be a teacher in order to make the writing happen. In fact, I was just about to finish my Masters in Comparative Literature and start a teaching assistanceship when I realized I had made a huge blunder and forgotten my first love—that, and I cringed at the thought of standing up in front of people and having to actually…talk. So I finished the degree and started investigating how to write. It took classes, critique groups, life, and especially good friends to help me bring a novel into existence.
2. MS: Which Breakfast-Club-style label would have best fit your teenage self? (Clever Examples: The Bad Ass, The Athlete, The Hottie, The Dork, The Genius, The Psycho, The Social Butterfly, The Band Geek, The Drama Queen/King, The I Wish I Were a Vampire, The Entirely Something Else.)

HC: A little of each, I think! Well, maybe not The Bad Ass or The Athlete. Everybody else—sure. Though I was mostly a combo of Drama Girl, Dork, Brainy, Social Butterfly, and maybe a little bit Hottie. Somebody called me "Legs" in my yearbook, anyways! But I kind of wanted to be The Psycho. For a minute or two.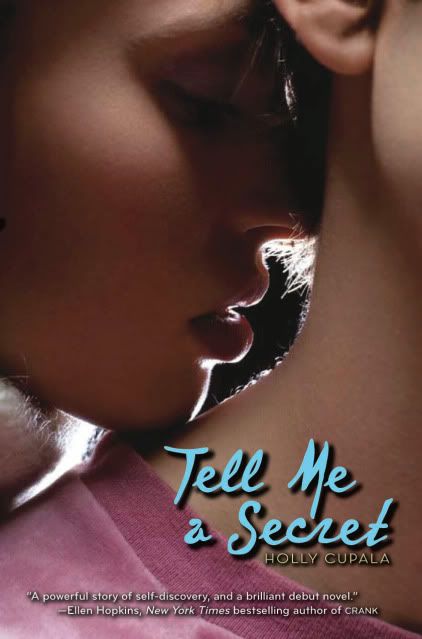 3. MS: What are some of your superstitions and/or phobias?
HC: I'm a bit concerned about earthquakes in the Northwest. I don't like insects that sting. I think eschatology (the study of the end of the world) is quite fascinating.

4. MS: Without giving away too much from your book, which character or scene are you the most pleased about having created, and why?
HC: I think I'm most pleased with the second-to-last chapter—the hardest to write! It's where the conflict launched in the first couple of chapters comes to fruition, and Miranda faces her ultimate adversary. It took me a while to get into the antagonist's head until I realized she had a secret, too, and how it colored everything she did throughout the novel. It was cathartic to write, and I hope satisfying for the reader.
5. MS: Was there any certain music that inspired you while you were writing this book, or is there a song that could serve as your protagonist's theme song?
HC: Definitely. Our friend Kasson is a music producer in several bands and a certain extremely popular music-related band game, and he always sends us mixes of good stuff and music from the bands he's been involved with, including Splashdown, Universal Hall Pass, and Symbion Project. One mix in particular played a huge role in my inspiration, and I have most of those songs in a playlist on my site (www.hollycupala.com). Lyrics from a Splashdown song appear in TELL ME A SECRET, and the upcoming trailer will feature a different Splashdown song! I'm excited to get to share their music.
6. MS: What's up next for you as a writer?
HC: My second novel (tentatively titled STREET CREED – Fall 2011) is about a suburban girl who runs away from home to live on the streets of Seattle. She has secret reasons for leaving, and she hooks up with a band of homeless kids—including Creed. It's gritty and romantic and there are lots of secrets. It's about what it means to love.
7. MS: And, now, the most important question of all: Beatles or Elvis? Please support your answer. ;-)
HC: Ack. I don't know. Both? I think the Beatles are probably a little closer to the style of music I like, but then Elvis' story is inspiring to me.
8. MS: Okay, your turn. Do you have a question you'd like me to ask my Magic 8-Ball on your behalf? (I'm telling you, this thing is scarily accurate! Well, except for when it's lying.)
HC: Okay, 8-ball. I wrote the first book in four years. The second book in four months. Will I write the third in four weeks?!? Inquiring mind is dying to know!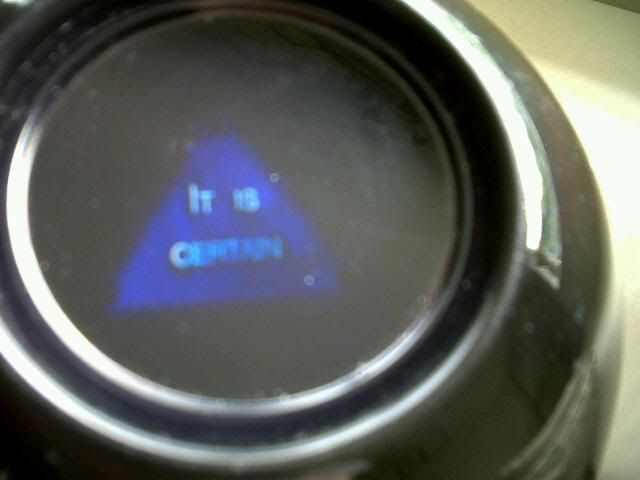 MS: Kind of hard to read, but it says "It is certain." Which is one of the first positive responses this 8 ball has given for ages! Thank you so much, Holly!

HC: Thank you, Mindi, for inviting me to visit your blog—and I can't wait for FREEFALL!
Holly is doing a live chat TODAY, June 23rd, at the Harper Inkpop forums at 2pm PST/5pm EST about blogging and the writing process! (http://www.inkpop.com/forums)