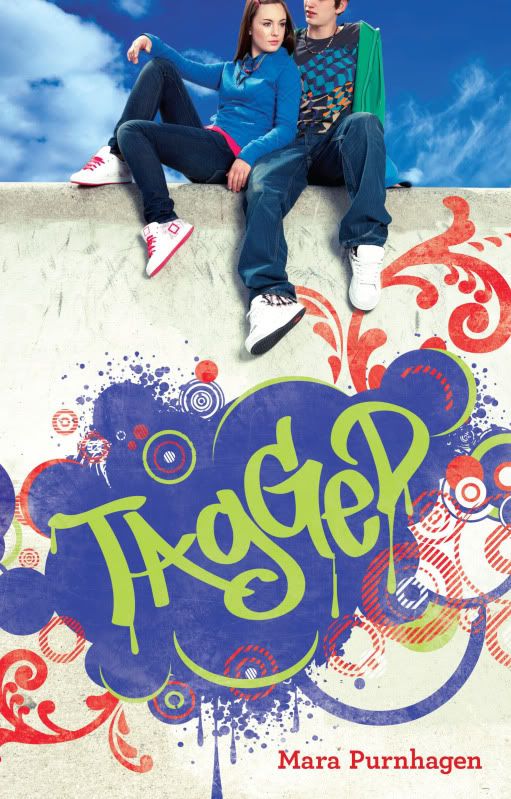 Normal 0
MicrosoftInternetExplorer4
/* Style Definitions */ table.MsoNormalTable {mso-style-name:"Table Normal"; mso-tstyle-rowband-size:0; mso-tstyle-colband-size:0; mso-style-noshow:yes; mso-style-parent:""; mso-padding-alt:0in 5.4pt 0in 5.4pt; mso-para-margin:0in; mso-para-margin-bottom:.0001pt; mso-pagination:widow-orphan; font-size:10.0pt; font-family:Calibri; mso-fareast-font-family:Calibri;}
Mara Purnhagen is the author of Tagged, a contemporary YA novel to be released by Harlequin Teen on March 1, 2010.
HOW DO YOU TAKE A STAND WITHOUT STANDING OUT?
Kate Morgan is just as confused as the rest of her classmates when she arrives at Cleary High to find six life-size gorillas spray painted on the side of a building. Could the culprit be one of her friends or classmates? And is the kind-of-amazing creation really vandalism, or a work of art? She's tempted to stay out of it, mostly because, as the police chief's daughter, she's always accused of being a snitch. But when gorillas start appearing throughout the state, her investigative instincts kick in.
Now Eli, Kate's favorite co-worker at the local coffee shop, is MIA. With her best friend, Lan, preoccupied with her own boy troubles, Kate needs to figure out some things on her own. Like why she can't stop thinking about Eli. And what she will do when all clues about the graffiti point to someone she knows...

THE MAGIC 8
Where authors answer eight of life's most important (and magical) questions.

1. Mindi Scott: At age eight, what did you want to be when you grew up? And at age eighteen? And while you're at it, what about at age twenty-eight?
Mara Purnhagen: At age eight, I wanted to be an astronaut so I could write stories in space. At eighteen, I still wanted to write stories, but on earth. And at twenty-eight, I wanted to be a mom—who wrote stories (the last one came true two years later).

2. MS: Which Breakfast-Club-style label would have best fit your teenage self?
MP: Having spent three years of high school marching around with a trombone, I'm going to have to go with Band Geek on this one.
3. MS: What are some of your superstitions and/or phobias?
MP: I'm not superstitious, but I think my biggest fear would be to find cobras in the bathtub. Seriously—that would not be good.
4. MS: Without giving away too much from your book, which character or scene are you the most pleased about having created, and why?
MP: There are a lot of gorillas in the book. They're not live gorillas, but still. I'm pretty pleased about that because it's not something you often see in books. I got the idea from a gorilla sticker on my husband's tool bench.
5. MS: Was there any certain music that inspired you while you were writing this book, or is there a song that could serve as your protagonist's theme song?
MP: I always listen to music when I write and come up with a playlist for each book. While writing Tagged, I listened to The National quite a bit. Their CDs "Boxer" and "Alligator" made "My Top Rated" playlist on my iPod.
6. MS: What's up next for you as a writer?
MP: A trilogy is in the works! The first book comes out in September 2010. I'm halfway through the second book and am already writing the first chapter for the third book. Books two and three come out in 2011.


7. MS: And, now, the most important question of all: Beatles or Elvis? Please support your answer. ;-)
MP: Beatles, hands down. The real debate, I think, is which Beatles album is the best.


8. MS: Okay, your turn. Do you have a question you'd like me to ask my Magic 8-Ball on your behalf? (I'm telling you, this thing is scarily accurate! Well, except for when it's lying.)
MP: I have two: Will I have more time to write in 2010 than I had in 2009?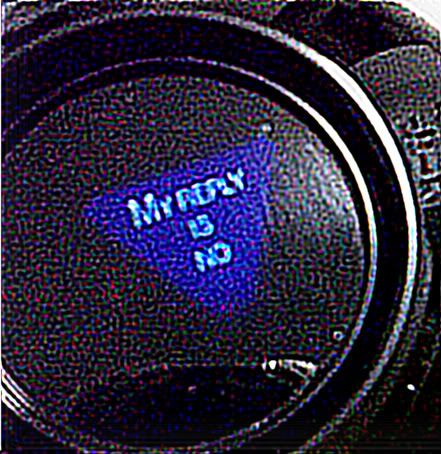 MP: Will the series finale of LOST be worth the wait?
MS: Good grief! That all sounds discouraging, doesn't it? This Magic 8-Ball has been in a REALLY bad mood lately, so let's just ignore it, okay? ;-) Thank you so much, Mara!

MP: Thanks, Mindi! Happy reading!

To learn more about Mara and TAGGED, check out http://www.marapurnhagen.com/